Book+Main Deets & Giveaway!!
**BE SURE TO CHECK DOWN BELOW FOR AN STARBUCKS GC GIVEAWAY!!!**
Have you registered??? Have you heard??? Book+Main Bites is the newest, coolest way for book junkies to get their fix! AND readers can sign up for FREE!! You can register at www.bookandmainbites.com and there is also a Book+Main Bites app for IOS and Android devices!
Book+Main Bites is content based, which means no sales graphics, teasers etc. It's all excerpts, bonus scenes and more. Looking for a new recommendation? Book+Main makes it easy to find exactly what you're looking for.
Quick Rundown
So here's my rundown of why I think Book+Main Bites is the absolute coolest … it's also a chance for me to show off my GIF finding talents (I apologize—I'm easily amused.).
1. Whether you're looking for a trip down memory lane with your favorite characters, sneak peeks of upcoming releases, deleted scenes, or to find brand new authors and books, Book+Main is the place to go. There's such wide variety of content on the site!
2. Sometimes, I get an itch for a particular kind of book. Secret baby … rockstar bad boy … Southern romance … I know the type of book I'm in the mood for, but I'm not sure how to find it. On Book+Main Bites, you can search "secret baby," and you'll have a list of bites to choose from! From there, you can sample different author's bites, see what fits your mood, and hopefully discover new authors to love!
3. All the drama is of the fictional variety!!! Yes! I won't even lie, sometimes I grab my popcorn and watch the Facebook drama with the best of them, but most of the time, I'm like ENOUGH ALREADY! With Book+Main Bites, you can dive into a fictional world with the tap of a finger, and leave the drama behind.
4. What I want to read is my business, and I don't need Granny Mae or Aunt Thelma praying for my filthy soul! LOL! Book+Main Bites is all authors and readers, loving ALL kinds of books. You'll find rated G, all the way to WOAH NELLY, and that's just perfect, I think. What you won't find are a bunch of Judgey McJudgersons giving you the side eye.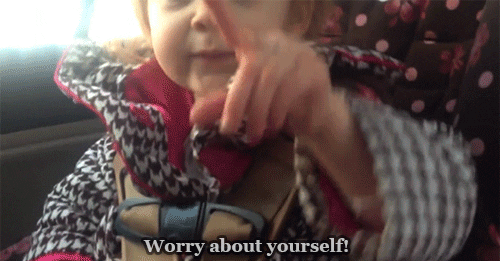 How Does It Work?
Now, you may be thinking, "That's all cool, Jaimee, but how does the site work?" My lovely author friend, BL Berry, wrote up a phenomenal post that will take you through the ins-and-outs of Book+Main Bites. CLICK HERE FOR ALLLLLL THE DETAILS!
Giveaway Time!