J.A.'s Fictional Christmas List - Hero Edition + Giveaway!!!
While my son makes a Christmas list full of Funko Pops and electronics, I've made a few lists of my own this Christmas season! This week is allllll about the book boyfriends that I just can't get out of my head. It's an interesting mix of characters, ranging from mobsters to hackers to downright savages.
OH, and be sure to check out the giveaway down below for a chance to win DELIGHT NATURALS Christmas Treats Lip Balms!!
Without further ado, here's my fictional Christmas list of book boyfriends … in no particular order, since they're all amazing. :)
1. Mal Ericson - Play by Kylie Scott
This guy … oh my gosh, he stole my heart. He's sweet and quirky and lovable and SO FREAKING HOT. Fake relationship, anyone? One of my favorite tropes, and I have to say, Mal stole the show. Kylie Scott could write a novella about Mal cutting his toenails and saving the clippings, and I'd be totally down. No fictional wish list would be complete without the sexy and lovable rocker, Mal.
"Stick your dick in'?" I asked, my brows probably touching. "Did you actually just say that?" "Make love. I meant make love … of course. I would never just stick my dick in you. I would make mad, passionate love to this sweet, sweet body of yours for days, no, weeks. It would be beautiful, pumpkin. There'd be little angels, and birdies, and you know … all just hanging around, watching. Perverts." ― Kylie Scott, Play
2. Michael Stirling - When He Was Wicked by Julia Quinn
I'm new to historical romance, and for my first taste, I dove head first into the Bridgerton Series. Seriously, I hardly came up for air—totally hooked. But let me tell you about Michael Stirling … sigh, Michael. It made my heart ache, the way he loved Francesca.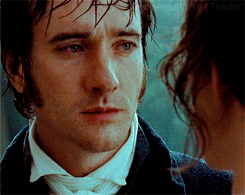 "Why? It's because I love you, damn me to hell. Because I've always loved you. Because I loved you when you were with John, and I loved you when I was in India, and God only knows I don't deserve you, but I love you, anyway." Francesca sagged against the door. "How's that for a witty little joke?" he mocked. "I love you. I love you, my cousin's wife. I love you, the one woman I can never have. I love you, Francesca Bridgerton Stirling."
—When He Was Wicked, Julia Quinn
Please, just take my heart from my chest and wring it out, why don't you? Unrequited love has a way of grabbing hold of me, but add in the fact that Michael is a reformed rake with a filthy mouth? Sold! Michael Stirling fan for life, right here!
He leaned in, just so she'd feel his lips move whisper-light against her ear. "Did you want to know what I did when I was wicked? Do you want me to tell you?"
— When He Was Wicked, Julia Quinn
3. Aiden Graves - The Wall of Winnipeg and Me by Mariana Zapata
I fully admit to having a girl crush on Mariana Zapata. This book, this amazing character, is what started it all. I read Winnie on my kindle and if I had to guess, I'd say it was maybe 300 pages. Wrong. So very wrong. My signed copy showed up, and Winnie is nearly 700 pages long. I never would have guessed. I read 700 pages of Aiden Graves in a day and a half. Yes, it was that good ...
No words that I can say will express what an amazing character Aiden is. He's complicated and broody, doesn't really give a shit about anything other than football, and has zero social skills. Like none. At all. But for Vanessa, he just might try. Van and Aiden's journey hit me in just the right spot, and I can't help smiling when I think of them. Then I heard Mariana Zapata's muse for Aiden was JJ Watt … yep, totally done for!
"I like you as much as I like anyone."
— The Wall of Winnipeg and Me, Mariana Zapata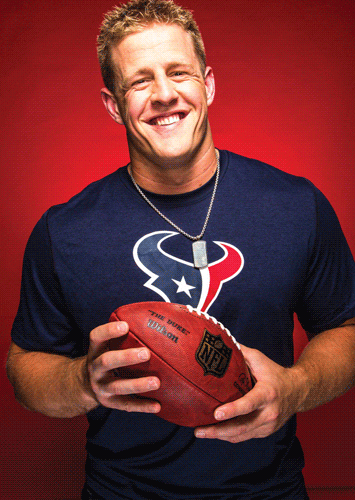 4. Ian - Heart-Shaped Hack by Tracey Garvis-Graves
Stalking … hacking … eh, I call it ingenuity. My love for Ian from Heart-Shaped Hack is all about the wit. He's so clever and cute and the banter between he and Kate is legendary. Their back and forth still makes me giggle years after reading HSH. Ian, a modern day, techy Robin Hood, has a big heart and his love for Kate made me SWOON.
"So you want a nice guy, but you don't want him to be boring." "Yes. Nice and not boring and not into threesomes and no cocaine. I mean, is that too much to ask?" "No, although I feel compelled to point out that the threesome thing is pretty universal." "Oh for God's sake," she muttered. "That doesn't mean we're all going to try to convince you to participate in one. It's just that very few guys would be like, 'Go away, extra girl,' should one happen to climb into our bed when you're already in it. That's all I'm saying."
— Heart Shaped Hack, Tracey Garvis-Graves
5. Dax Lahn - Golden Dynasty by Kristen Ashley
Savage. Sexy. Beast. I can count on one hand (actually two fingers) the books that I've reread in the last five years, and this is one of them … I'll tell you about the other one a little later.
I love to watch a hard, strong, unyielding man melt for the woman he loves and give his heart to her. No, give is not the right word—Circe earned her king. And he earned his tigress. This man … this couple … this story is under my skin. I would live in a savage land to be with Dax Lahn, without question. Oh. Yes.
"I could not dream a better you." Oh my God. Oh… my… God. Did he just say that? I stared into his warm eyes. He just said that. And that was so sweet, so unexpected but so welcome, my breath arrested and all I could do was continue staring at him. He wasn't done. "A better wife, a better queen. Not even in a dream could I create better than you."
— Golden Dynasty, Kristen Ashley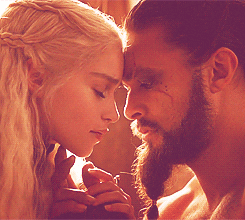 6. Tristan Vega - Bad Things, Rock Bottom, and Lovely Trigger by R.K. Lilley
This is one of my all-time, favorite trilogies. The roller coaster that is Tristan and Danika is a soul-stealing, gut-wrenching angst fest that I could NOT get enough of. There is a scene at the end of Bad Things in a diner … I still think about it, and it's been years. It left a scar on my heart.
Tristan is the definition of a hot mess. So broken and battered, but his love for Danika is the tiny sliver of light that he crawls toward, fighting his way back to her. If she'll ever have him. This man puts on the grovel of all grovels, and I'm a sucker for a man behind the eight ball. I'm rooting for you, Tristan, you fucked up, hunk of a man!
Somewhere, in the great expanse of space, There is a home where souls reside, Yours and mine were joined together I have not moved from that place, God help me, I'll never move from that place But there was a poison in my heart, And a darkness in my mind I wasn't there when you were drowning Though I'd give my soul to take it back You had to leave me behind
— Lovely Trigger, R.K. Lilley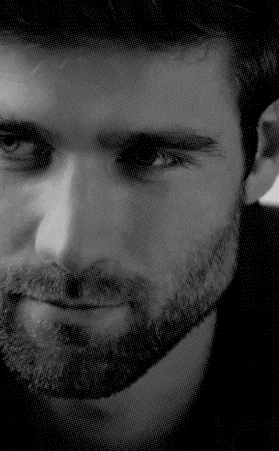 7. Joe Callahan - At Peace by Kristen Ashley
No way around it—there had to be two Kristen Ashley heroes on this list. The truth is, there could have been more, but I practiced restraint. LOL! No bones about it, Kristen Ashley can write the hell out of a hero. And Joe Callahan tops my list. Remember when I said I could count on two fingers the books I've reread in the past five years? At Peace is book number two.
Let me start by saying Joe is an asshole. He's bossy, rude, and bull-headed. He's also protective, sexy as hell, and more than a little bit broken. And I fell in love with every side of him. This is a story of Violet picking up the sharp and jagged pieces of Joe, and slowly putting them back together. And he does the same for her. Sigh ...
"You're unbelievable," I snapped. "I'm yours." That socked me in the gut too, so hard it winded me and all I could do was stare up at him. Taking advantage, his face dipped close and his hands curled around both sides of my head. "First fuckin' time you smiled at me in my bed, that's when it happened," he murmured. "You're under my skin. I'm under yours." I shook my head and his face got even closer, all I could see were his sky blue eyes, all I could feel were his lips a breath away from mine. "I like you there, buddy, and you like me there too."
— At Peace, Kristen Ashley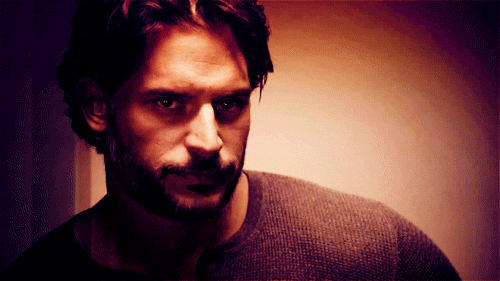 So there you have it! My Christmas wish list of heroes. Did I miss any of your favorites? COMMENT BELOW and either give me a pat on the back for a great list or tell me who I should have added!!!
Yummy Christmas Giveaway!!
Enter for a chance to win a Christmas Treats Lip Balm Set from Delight Naturals! If you've never used Delight Naturals lip balm before, you're in for a treat! The flavors are so yummy and your lips will feel as soft as a baby's booty! If you want to check out the other amazing products, go to www.delightnaturals.com and browse.
US ONLY GIVEAWAY. Giveaway ends December 7th!!!