J.A.'s Fictional Christmas List - Heroine Edition + Giveaway!!
Another holiday week, another fictional Christmas list from me! This week, I'm focusing on the heroines that I love. The ones I want to invite over for a slumber party … the ones I admire and wish I could be more like … the ones I want to get drunk under the table with and end the night on a hard bench, behind steel bars. #GOALS Ha ha!!!
I struggled with this list a bit, I can't lie. In a land of hot alpha males and anti-heroes, great heroines can sometimes fall by the wayside. But when I find them, it's the BEST. The absolute best. So here goes nothing ...
Be sure to enter the GIVEAWAY below for a chance to win a trio of LexyOlivia watercolor bookmarks. They are absolutely gorgeous!!
1. Evelyn Hugo - The Seven Husbands of Evelyn Hugo by Taylor Jenkins Reid
Evelyn Hugo tops my list of favorite heroines, and this book tops my list of favorite reads of the year. It follows the life of a classic movie star named Evelyn Hugo. I rooted for her, I cried for her, and I got so angry with her more times than I can count. She's ruthless and unapologetic and loving and protective … she's such a complex character.
"What's that saying? Behind every gorgeous woman, there's a man sick of screwing her? Well, it works both ways. No one mentions that part."
- The Seven Husbands of Evelyn Hugo, Taylor Jenkins Reid
You may love her, you may hate her. Chances are, you'll probably do both. But no one can deny Evelyn is a compelling woman who will draw you in like none other.
"...do yourself a favor and learn to grab life by the balls, dear. Don't be so tied up in trying to do the right thing when the smart thing is so painfully clear."
- The Seven Husbands of Evelyn Hugo, Taylor Jenkins Reid
2. Grace Sheridan - The Unidentified Redhead by Alice Clayton
In my opinion, Alice Clayton is the QUEEN of rom-com. Her characters are quirky, her plots are always fun, and her timing is impeccable. Grace Sheridan is my favorite of her ladies. She's a thirty-something aspiring actress who catches the eye of the latest twenty-four year old, sexy-as-hell, Hollywood it-boy. Did I mention he's British? And he wants Grace Sheridan something fierce. You go girl!!
"The guy looks young enough to be your kid, Grace. Yes, but only if I'd really slutted it up in junior high…"
- The Unidentified Redhead, Alice Clayton
The banter between Grace and Jack had me rolling with laughter, and I just really wanted Grace to win in all things. I rooted for her HARD.
"We have to stop, this is insane. I literally cannot handle anymore. I think I've lost brain function. I can actually feel myself becoming stupid" … "Not possible. Let's test it. What's two times two?" "Orange?"
- The Unidentified Redhead, Alice Clayton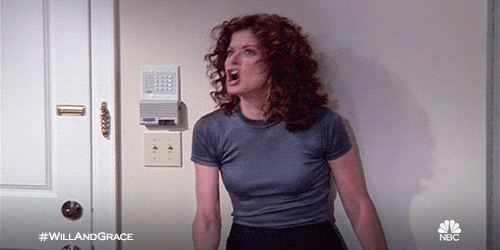 3. Teagan Cross - Rebel, by Elle Casey
Teagan is the epitome of a hot mess express and I laughed my butt off at every one of her antics. She goes from princess to pauper in a split second, and this diva has no clue what she's gotten into taking up residence in the ghetto.
"If you tell me you're serious right now, I'm going to advise you to move out of this hood and never come back."
"Why?" I ask in a small voice ...
"Because. No one can be that naive and stay alive here longer than a few days."
- Elle Casey, Rebel
Teagan is down, I mean really down, but don't count her out. She's the wild and vivacious to Rebel's dark and broody, and it just works. Just thinking about Teagan makes me giggle. :)
Life is so unfair. Why can't he be fat and ugly? Hairy? Covered in warts? At least have a pancake butt or moobs for shit's sake.
Play it off! Be cool! "Ew gross, no, shut up. He's way too old for me. And he's not my tyyyy … puhhh." The air leaves my lungs as Rebel appears right behind Mick.
- Elle Casey, Rebel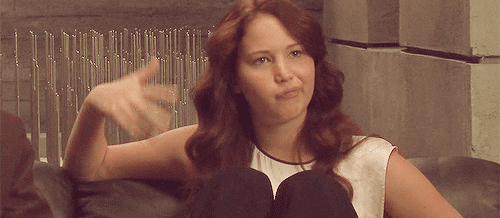 4. Lillian Bowman - It Happened One Autumn, Lisa Kleypas
I admit it, I'm a newly converted historical romance lover. I could kick myself for staying away this long. So. Freaking. Good.
Lillian Bowman is one of the heroines from Lisa Kleypas's Wallflower Series. She's American, and her obscenely wealthy parents have brought her and her sister over to England to marry into the peerage. The Bowman's are "new money", which are bad words in America and England alike. New money, old money, it's all the same to me—if you've got two quarters, we can share a Coke, regardless of the year etched on the coin. Not the case, back in the day. LOL!
Lillian, on the other hand, couldn't give two flips about marrying a duke. She'd rather play baseball in her skivvies than have high tea, anyway. Sigh … a girl after my heart! She doesn't care about "supposed to" and "should haves," and Lord Westcliff is nothing but a walking, talking rule book.
"Fear you?" she said without thinking. "Good God, I would never do that." Easing her head back, Westcliff looked at her while a slow smile spread across his face. "No, you wouldn't," he agreed. "You'd spit in the devil's eye if it suited you."
- It Happened One Autumn, Lisa Kleypas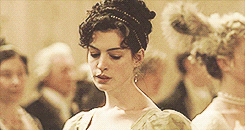 I have a soft spot for enemies-to-lovers books, and Lillian and Marcus were amazing. I loved watching them struggle with the discrepancies between their heads and hearts. Every single fact screamed they were a poor match, but then their hearts ...
"There is something about you that makes me feel terribly wicked. You make me want to do shocking things. Maybe it's because you're so proper. Your necktie is never crooked, and your shoes are always shiny. And your shirts are so starchy. Sometimes when I look at you, I want to tear off all your buttons. Or set your trousers on fire. I've so often wondered-are you ticklish, my lord?"
It Happened One Autumn, Lisa Kleypas
5. Rodel Emerson - Mist of the Serengeti by Leylah Attar
Remember I mentioned I admired some of these heroines? Wanted to be more like them? Yeah, I was definitely talking about Rodel Emerson. In the face of unimaginable loss, Rodel shows great courage and compassion. She's fearless in the way she lives and also in the way she loves.
I'm being a bit vague about the story itself on purpose. I think it's the best way to read it, and I don't want to accidentally spoil anyone. I'll just say that it's a beautiful story, the writing is GAH, and Rodel is kick ass.
"Sometimes we need to be jarred out of our own reality. We base so much of ourselves on other people's perceptions of us. We live for the compliments, the approval, the applause. But what we really need is a grand, spine-chilling encounter with ourselves to believe we're freaking magical. And that's the best kind of believing, because no one can unsay it or take it away from you." ― Leylah Attar, Mists of The Serengeti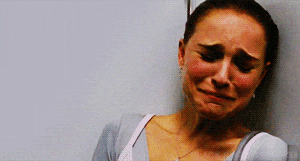 6. Fern Taylor - Making Faces, by Amy Harmon
It's no secret Making Faces is one of my all-time favorite books. Fern Taylor is probably one of the most relatable heroines on this list. Don't we all know what it's like to feel uncomfortable in our own skin? Haven't we all felt insecure about who we are on the inside and what we look like on the outside?
I think this is a book that all young women should read. So many of us will see a bit of ourselves in Fern, and Making Faces is such a beautiful story of self-acceptance, forgiveness, and love.
"If God made all our faces, did he laugh when he made me? Does he make the legs that cannot walk and eyes that cannot see? Does he curl the hair upon my head 'til it rebels in wild defiance? Does he close the ears of a deaf man to make him more reliant? Is the way I look a coincidence or just a twist of fate? If he made me this way, is it okay, to blame him for the things I hate? For the flaws that seem to worsen every time I see a mirror,For the ugliness I see in me, for the loathing and the fear. Does he sculpt us for his pleasure, for a reason I can't see? If God makes all our faces, did he laugh when he made me?" ― Amy Harmon, Making Faces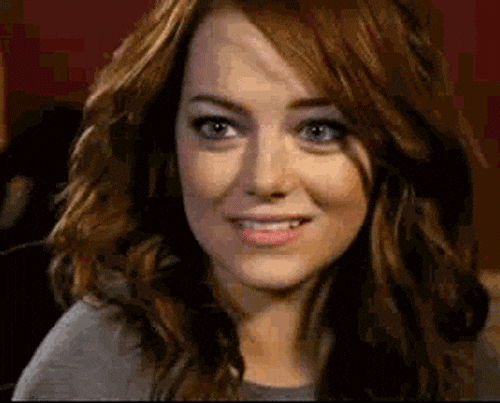 There you have it!! Did your favorites make the list? I'd love to know what you think, so be sure to COMMENT BELOW!
Bookish Christmas Giveaway!!!
Enter for a chance to win a trio of watercolor bookmarks from www.lexyolivia.com! I love these bookmarks SO much. Each of of them is a work of art. This giveaway is INTERNATIONAL.